Manchin Seeks Ouster of Chafin as Senate Majority Leader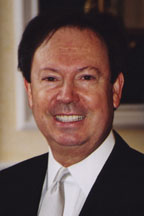 I have to hand it to the Charleston Gazette. They sure know how to bury a big political story. Phil Kabler's weekly column today--aside from demonstrating the obvious fear now gripping Statehouse liberals that the Democratic majorities in both houses of the Legislature are in severe danger--reports that on Saturday, in a conference call with Senate President Earl Ray Tomblin and House Speaker Bob Kiss, Governor Joe Manchin called for the removal of longtime Senate Majority Leader H. Truman Chafin, D-Mingo.
Chafin has been the Senate Majority Leader since 1989 with the brief exception of a hiatus in 1993-94 during the height of his divorce from his first wife, former DHHR Secretary Gretchen Lewis. During the very bitter divorce & child custody proceedings, Chafin allegedly had Lewis's phones tapped, for which he was indicted on federal wiretapping charges but acquitted in 1995. Chafin's private investigator at the time overcame his felony conviction for actually performing the wiretapping and was admitted to the Bar earlier this year.
Returning to the story at hand, Manchin is seeking Chafin's removal from his leadership post because of Chafin's recent public comments in support of quickly eliminating the food tax. Although Chafin supported the parliamentary maneuvers that torpedoed a Republican plan to expand the scope of the food tax reduction enacted in House Bill 401, he nevertheless endorsed abolishing the food tax in concept.
Stay tuned.